So this past Saturday, August 24th we gathered to remember another one of our angling brothers who left us this time last year. Mark Bellotte was another friend of mine that I met through kayak fishing. After the days events, I like to think he was looking down on us, laughing in the dry little smirk he had.
Our small Paddle-In for CookNFish did not go off without some drama though. As I was running a tad late, I got off the beach last. I paddled out in hopes of getting some pictures and video. Accompanied by Greg and his son Robert and a newbie to our Paddle-Ins Carl. Rik was already staked out and as I get about 100 yds from him I hear a boat coming up behind me. He was about 75yds. from me and once he got out just in front, he cut the engine and got on the trolling motor. He then cut in front of me, between me and Rik, he then swings around behind Rik.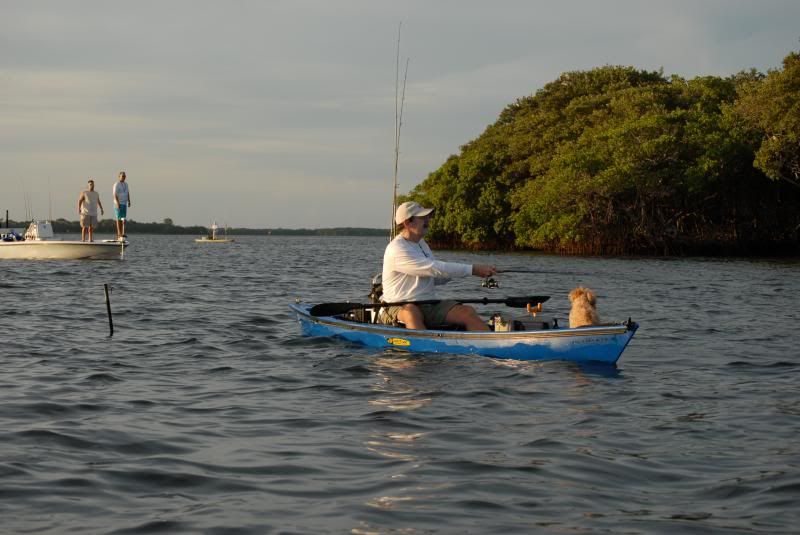 I had a good idea what was about to happen, the NASCAR jersey and white Costas tipped them off. (Do they make those in men's sizes?) So as I was sitting a little out front of Rik, I saw them coming. I asked them if the really intended to cut in front of Rik and the shore line, and the guy (I use that term loosely) assured me he was and had no problem with it. At that point Rik got in on the action.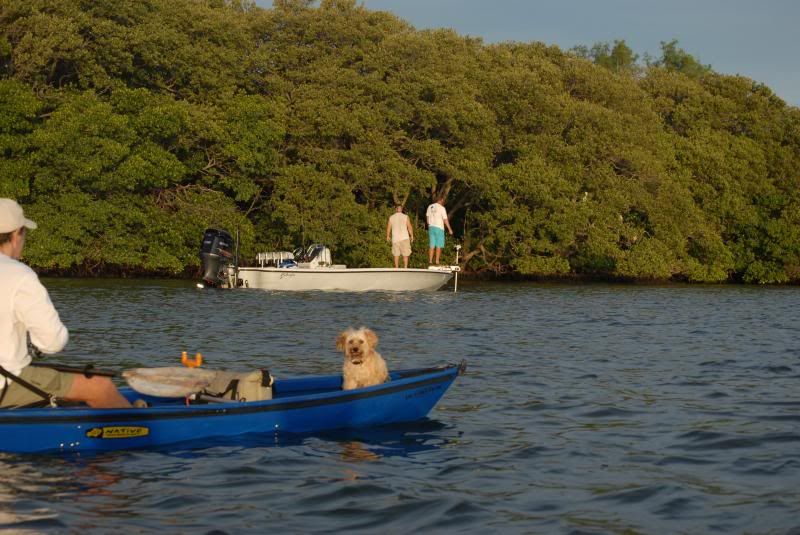 Now as I have tried really hard to change my ways since my wife had her heart attack, I didn't get more involved. But rest assured, if this had happened three years ago, the out come would have been much different.
Once home I learned who it was, needless to say I wasn't surprised. He's probably still pissed that Todd and I took his money at the last Superlure tournament. You guys in Virginia aren't the first ones to beat a bunch of boats. Todd and I did it years ago. Anyway he told a mutual friend that we were a bunch of A-Holes that didn't know what we were doing, we were fishing in 9"s of water, blah, blah, blah. If it was so shallow, what were you doing along that shore line?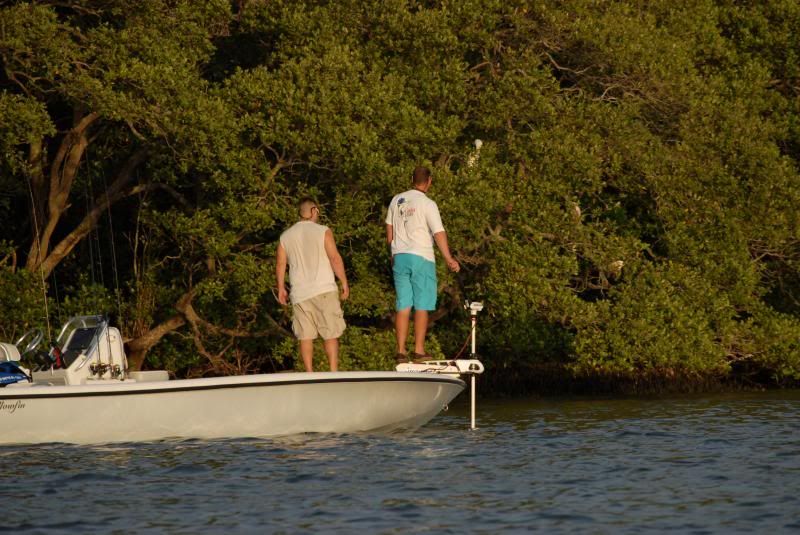 The rest of the day went off without further drama. Some of the guys got in on some trout and I think Greg caught a redfish. For me, it was just good to be out and remember my friends. I learned later that day our Googan had to be towed in. Karma is a bitch. My mind bullets were working overtime Saturday.
Maybe we had a little help? I like to think so.
I will miss my two friends...............