The tide was really low as we headed out, once we came back it had come way up and the area looked completely different.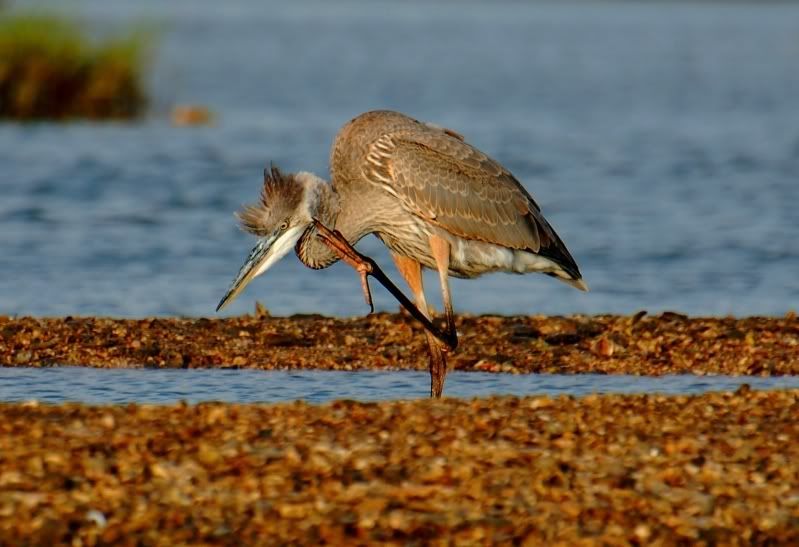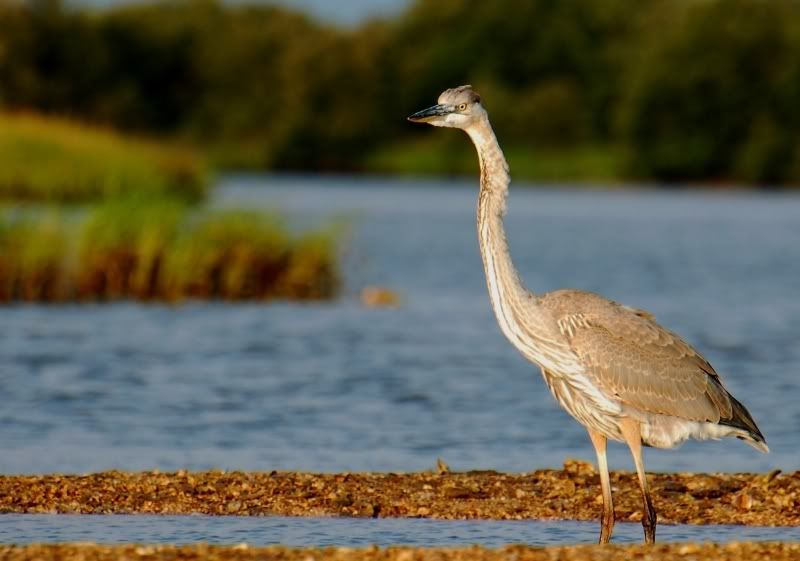 Dustin is one hell of a fly fisherman and he did not disappoint.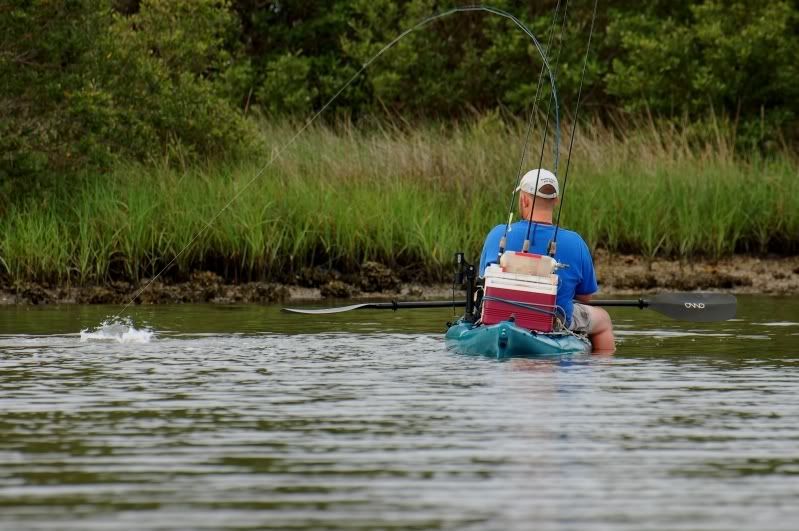 He's pretty handy with a bait caster too. While I was chasing more tailing "Big Uglies", he was catching them with a spinner bait.


I had no luck what so ever with the black drum, but I did manage a redfish or two. These are really nice fish, they hit hard, are fat as a cow and just don't quit.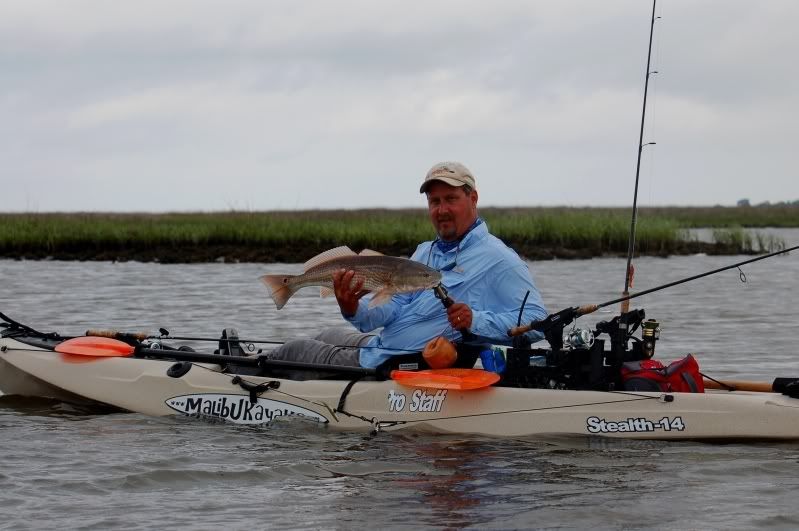 Tom getting in on the redfish action.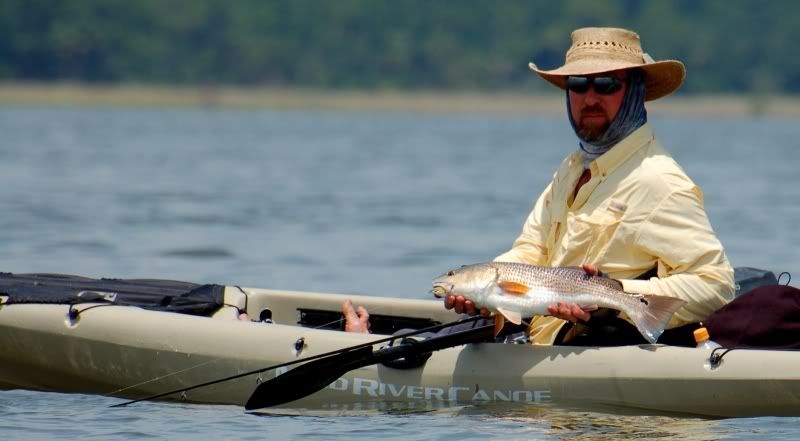 Dustin with an absolute pig.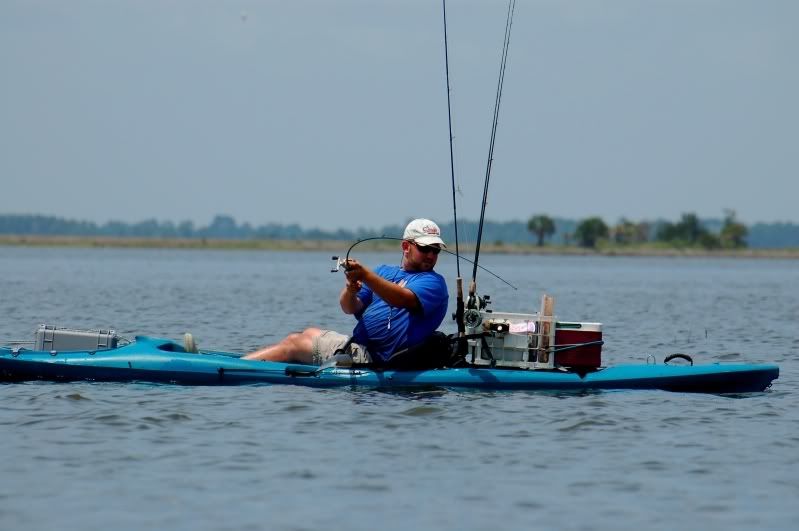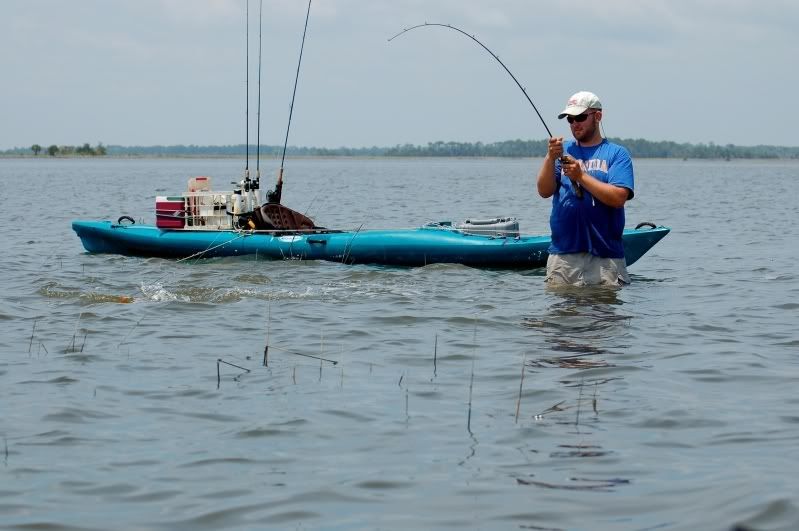 Like all good things, this day came to end way too soon. Fellows, I enjoyed it. That's a special place and we will most assuredly go back.