Or at least for safety's sake, it hasn't been advisable to paddle out after them. With the large school comes numerous boaters, and I do mean numerous. Thanks to my friend Richard Traugott for these awesome pictures of this large school of Black Drum.
I had the good fortune to go shrimping the other night with some good friends of mine that I used to work with. We did pretty well, between the four of us we hauled in over 600 shrimp. Not too bad for the first trip of the season. With the new moon coming around the 16th of this month, another trip is being planned. The tides are perfect for a late trip.
This is the time of year I really enjoy, we start getting the afternoon low tides, with the day light lasting a bit longer it's a great time to get out and look for some evening tailers. My favorite. Any good grass flat where you normally catch redfish is the place to look for these afternoon redfish.
Another good sign that things are picking up, the bait fry is starting to show up.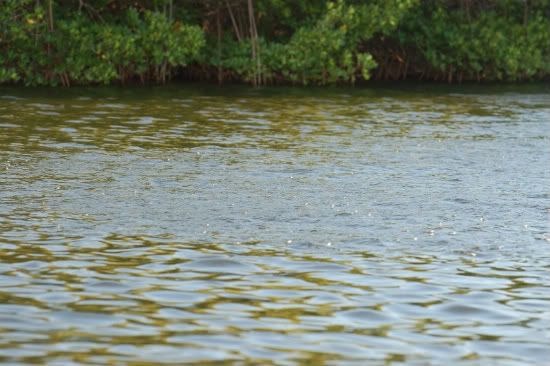 I took a quick afternoon trip the other day to test out the GoPro camera (Awesome by the way, check em out.) and I saw a bunch of schools of small bait up in the creeks. Normally the snook would have been hitting them, but sadly I have not seen any snook in this creek near my house. I hope they come back.
Not much else to report, I hope to have a better report next week, as the pompano have also showed up and my buddy has vowed to put me on them. Until then………