Sunday, I spent the morning with my son AnglerDrew and his buddy Matt. Another slow morning, as I had to drag my sorry butt out of bed and beat feet down to meet them. Once we launched into the small canal behind their house, we set off to find some fish.
We spent the morning looking for redfish, finding only small trout. With another approaching storm front, I really thought we might see more activity but that wasn't the case. Very little activity on the water, no real schools of mullet moving which is always a good indicator for the redfish. The old saying "Where you find mullet, you'll find redfish" seems to always hold true for me. Switching gears, we headed to a reclaimed wetlands areas that have some really deep holes in them. Target, Black Drum. Now these aren't the big Black Drum that visit our flats this time of year, but fun none the less.
First, we hit up some diving birds


Yours truly with a slump busting Black Drum.




Junior showing pops just how it's done.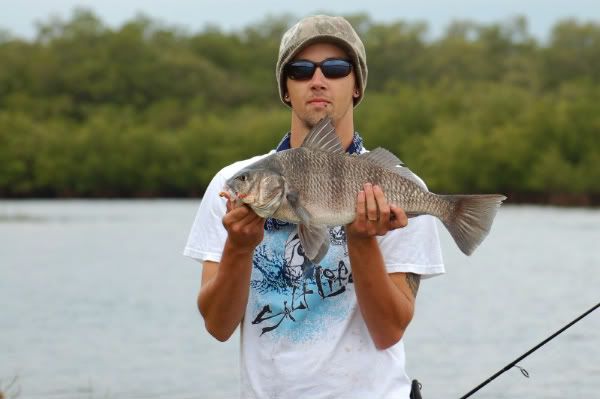 With our continued warming spell, things will only get better and better.

Side note: while on the water I'm always looking for that one good shot; today it was this purple flower leaf floating near the lunch.