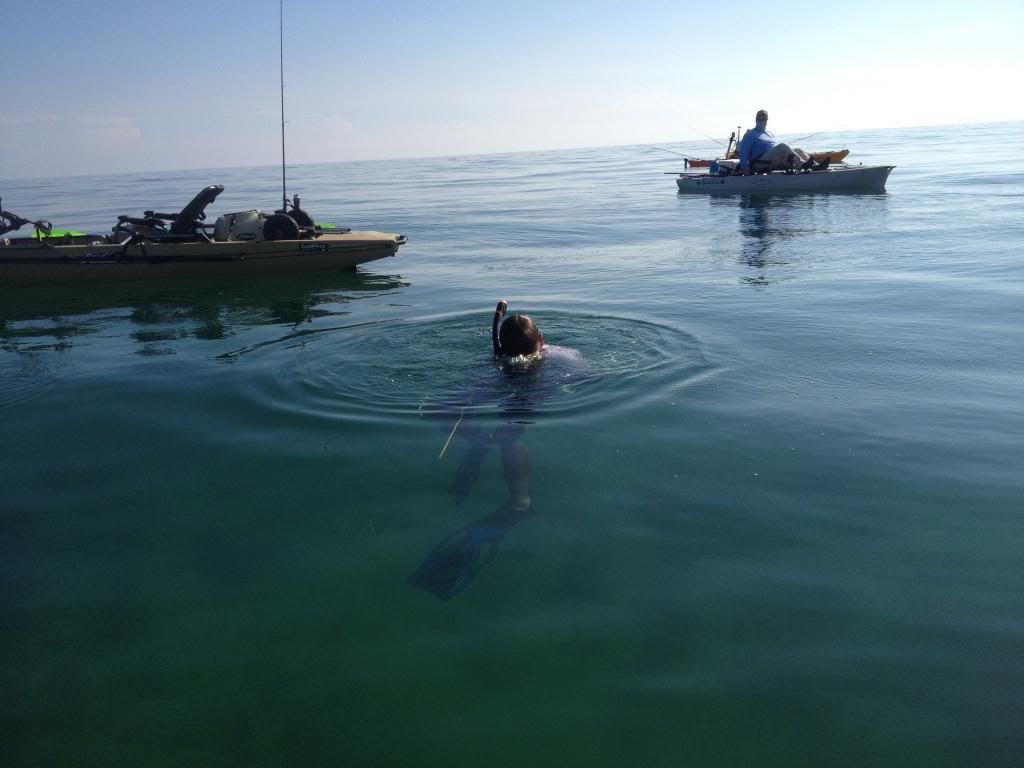 The launch was nice and the water crystal clear. Right away we started catching fish. Mangrove snapper were biting with the occasional yellowtail mixed in.Chadwas netting lots of spiny lobster but they all were just short. Jim jumped in the water and got some great underwater video of hooked fish being brought to the surface as well as great footage of Esteban bringing in a shark. At the end of the day we all met back at the house Esteban set up for us and we enjoyed some cold beverages. That evening we visited Boondocks for food and libations.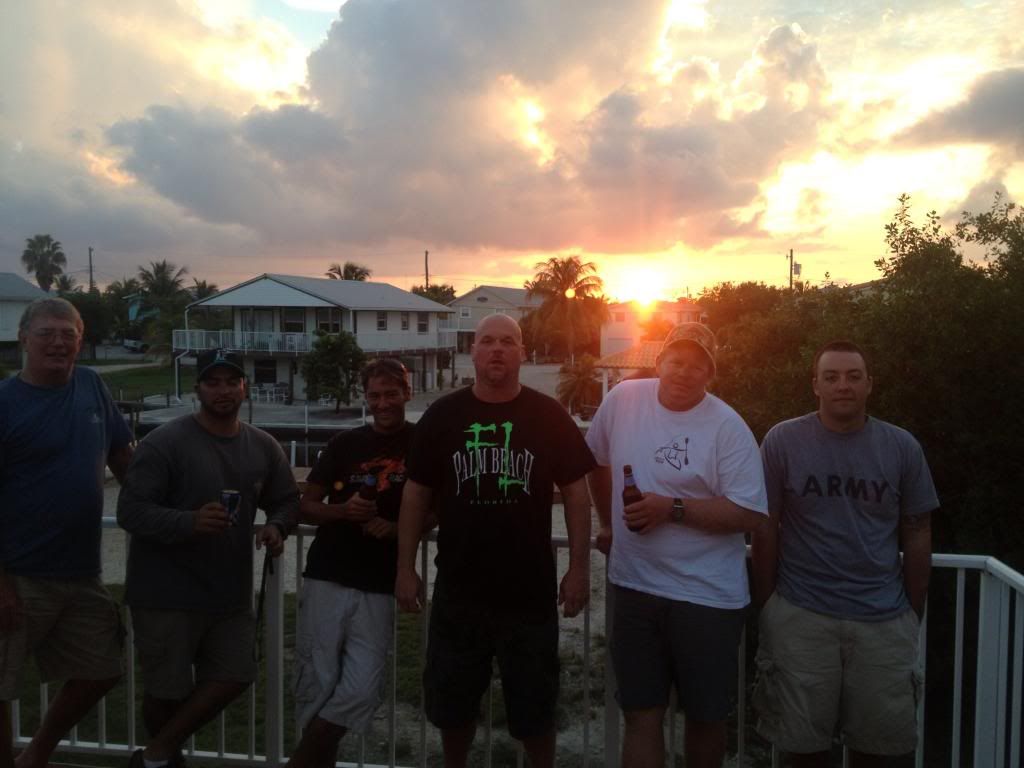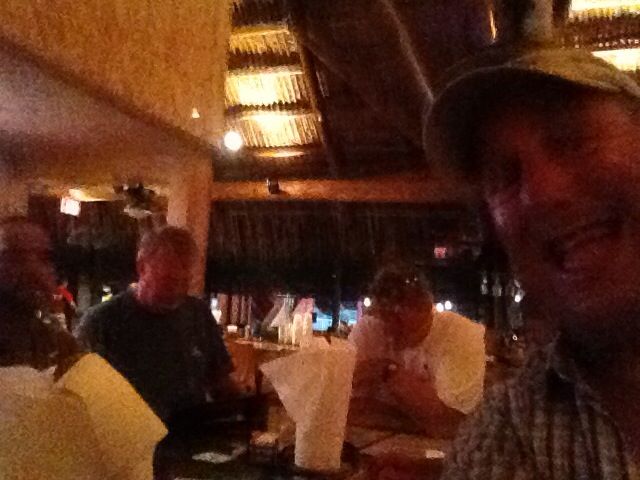 The next morning Jim and I met up with local guide Randy Morrow to take a look at some locations for bonefish and permit. That story can be seen here;
http://www.floridasportsman.com/2012/10/30/on-the-hunt-for-cudjoe-permit/
The rest of the guys launched from the house and scouted the local area. Many more snapper were caught and one notable fish was Esteban's barracuda. Jim and I arrived back at the house in time to catch Joe cooking up some of his barbeque wings. Jim and I left that evening as I had some personal issues to attend to, but it was a great weekend and a preview of great club trips to come! Thanks to Esteban for setting up a great weekend and thanks to all who attended.