Fish holding near the dock lights are ambush feeders; they wait in the dark, and watch for the bait silhouette to pass between them and the light. While some fish are bold enough to hang out in the light, I have found these to be mostly small schoolie trout. The larger fish hold just beyond the light, in the shadows, facing up and into the current or behind the dock supports. When I approach lights, I dissect each one and picture where the fish are positioned in my mind's eye. I then break my casts down to three target areas (below)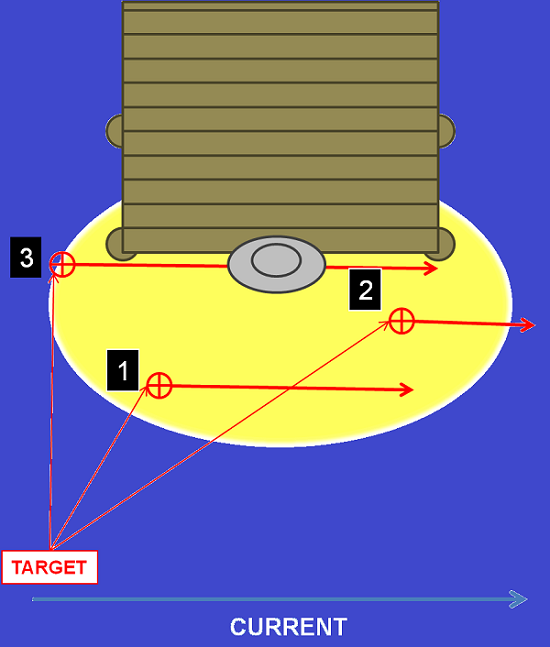 1- My first casts are made from as far away as possible. I aim for the outside edge of the light. This draws out any hungry fish that might be holding in the center of the light so that they don't "burn" the location when hooked.
2- Next, I drop my lure into the light on the down-current edge and allow it to drift slowly towards the darkness. In my area, large trout seem to dominate this zone. Once again, you can pull these fish away from the light without going through it.
3- Lastly, I pitch towards the dock itself. I try to pick apart each dock support. (Learning to skip cast is important here.) Most of my big fish come from deep under the dock. Big trout, reds, and snook know the advantages of cover and love to head straight back into it when hooked.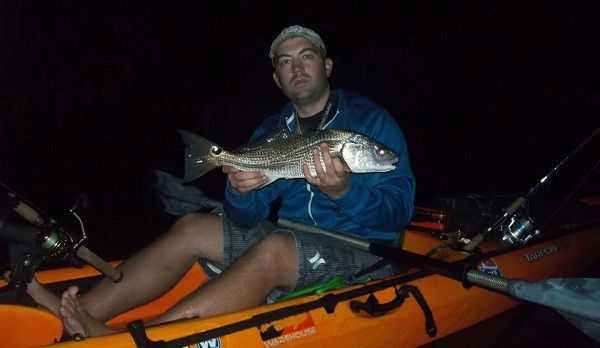 Lures
Take a look at the pilings holding up a dock or pier at night; shrimp, crabs, and small fish cover them. Mimic these! Small, slow-sinking lures in natural glow or clear have been my top producers. My personal favorites are DOA shrimp (with or without the belly weight), jerk baits rigged weedless, Gulp! shrimp, topwaters, and shrimp or glass minnow flies.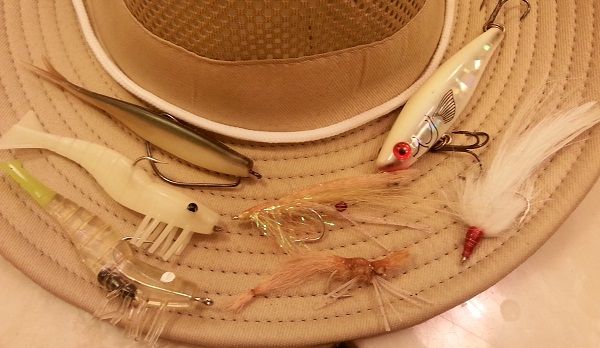 It is rare to find as many species in one location as you will under the lights when the shrimp are running. On a single trip, a friend and I will often catch trout, ladyfish, redfish, bluefish, flounder, snook, and even grouper! They're definitely out there, and you never know what each cast will bring. Go see what you can get into!