Left to Right My son Andrew in the Stealth 12, me in the Stealth 14, Paul Silvernail of Masthead sailing gear in the X-13
For some, like Scott, it was their first trip out in a kayak. Here he is taking his brand new Stealth 12 out on its maiden voyage, accompanied by his daughter.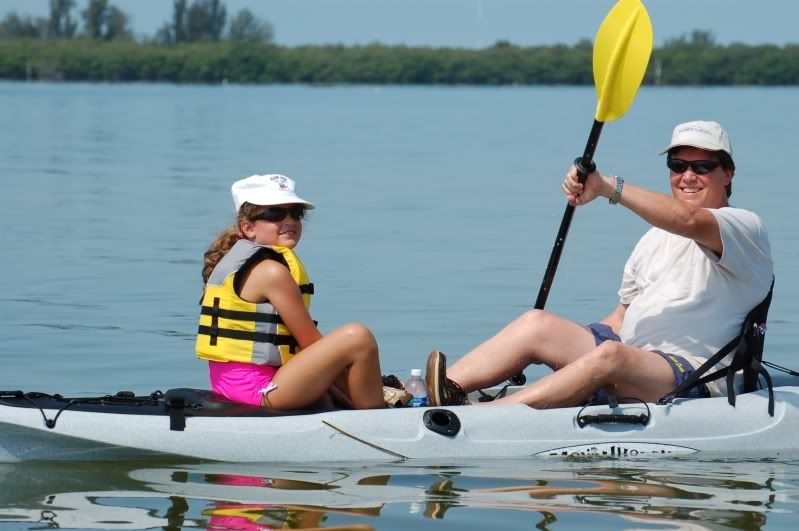 Others were there trying to decide which model might fit them best. Kelly couldn't decide on the Stealth 12 or 14.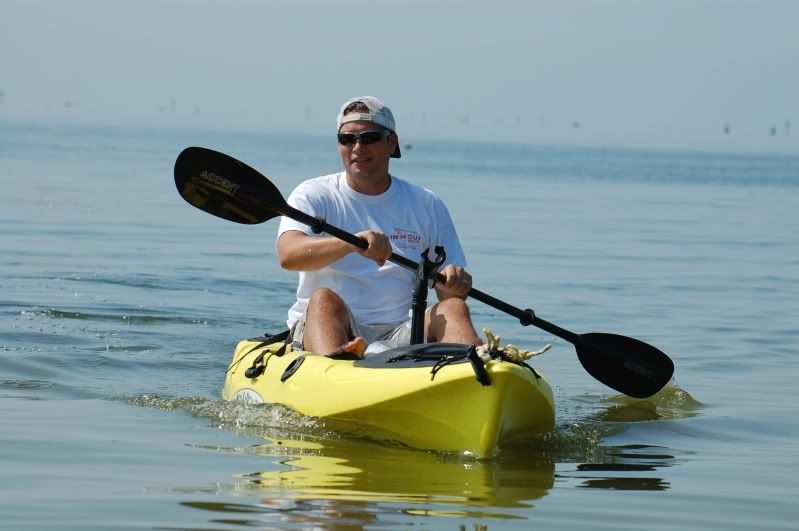 Paddle-Ins are designed to bring together kayak anglers from all over to share a day on the water, usually starting out with a little fishing in the morning, then it's back to the beach for some lunch and fellowship. Today was no different.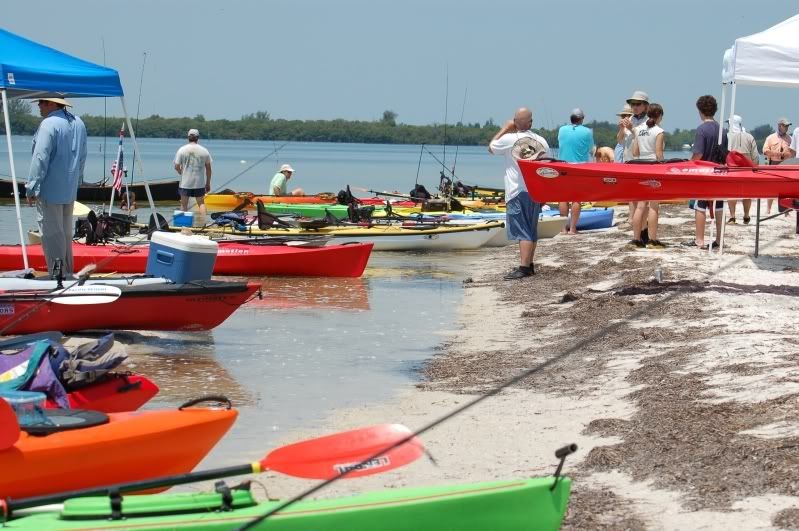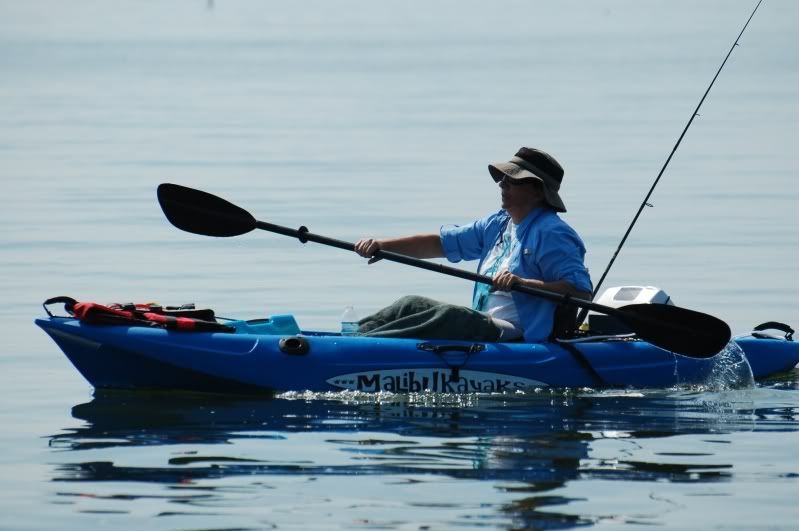 Todd Llewellyn of Team Wilderness instructing a newbie on the finer points of paddling a kayak.
Look for more of these Paddle-Ins in the future as well as the longest running kayak tournament series in the bay area, the PFTS (Paddle-Fishing Tournament Series) this year promises to be the biggest and best yet.