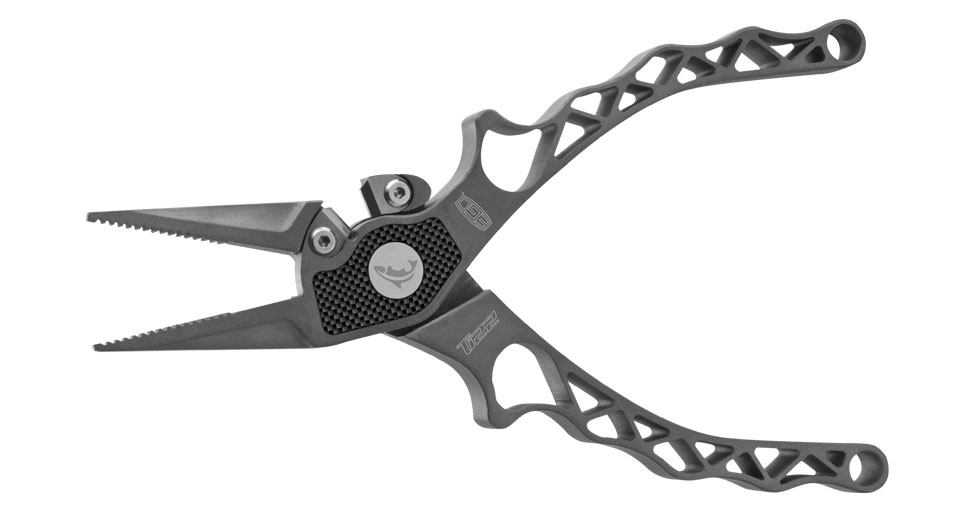 Then why searching I came across the EGO Ti22 pliers. The first thing that caught my attention was the lifetime warranty that EGO offered, something that was noticeably absent on the previous pairs I had gone through. Next was their corrosion resistant titanium construction which is a must for us saltwater kayak anglers and then the fact that the tungsten steel cutters not only slice through braided line like butter but also that they are 100% replaceable for that time when they start to become dull.
Reading things online is a great way to start but in order to see if they were worth it, I needed to try a pair. After owning other EGO products such as the S1 and S2 landing nets and the EGO Ultra Grip Tool and seeing how high the quality was on these products I decided to pull the trigger and get a pair.
My first trip out with them was in the freshwater canals of Naples, FL, chasing peacock bass. I really got a chance to put the tungsten steel cutters through their paces seeing as how the peacocks had lock jaw and I found myself constantly cutting and retying different baits. I have to say I was not disappointed in the way they performed. Even the lightest braided line which is usually a problem for most cutters didn't prove to be any problem at all.
My second trip out was the one that normally does my pliers in. I took them out to the harsh saltwater backwaters of Pine Island. After a full day of them working out hooks of redfish, tarpon and even a few small sharks they proved that they could hold up with dislodging hooks from the toughest mouths we have down here in S. Florida. In order to test the corrosion resistance that EGO boasts I decided that instead of washing them down with the rest of my gear that I would leave them out for a few days. After a few days I came back to see that not only was there not a spot of rust on the pliers, the split ring and carabineer connecting the pliers to the belt pouch that they come with also proved to be just as corrosion resistant as the pliers themselves. That was incredible to me because as we all know those are the two pieces on any piece of gear that most people overlook and are usually the first to rust out.
The EGO Ti22 pliers are definitely a piece of gear that every kayak angler needs to have in their arsenal. Lightweight and reliable are a kayak angler's two favorite words and these pliers proved to be both. So do yourself a favor and check them out here at http://www.egofishinggear.com/fishing-tools/