I don't get that excited over new tools for fishing. Let's face it, how many different pliers or scissors does one need? Boomerang Tool Company has come out with a new fishing line cutter, however, that makes scissors obsolete in a kayak.
I first ran across these at the Boomerang booth at ICAST. They were giving away the snips to folks walking by. I smiled, put it in my goddie bag, and figured I had something to give to a fishing buddy later. The next day I met some of the guys at the booth and they gave me the premium snips. Now I had to try them out. I am glad I did!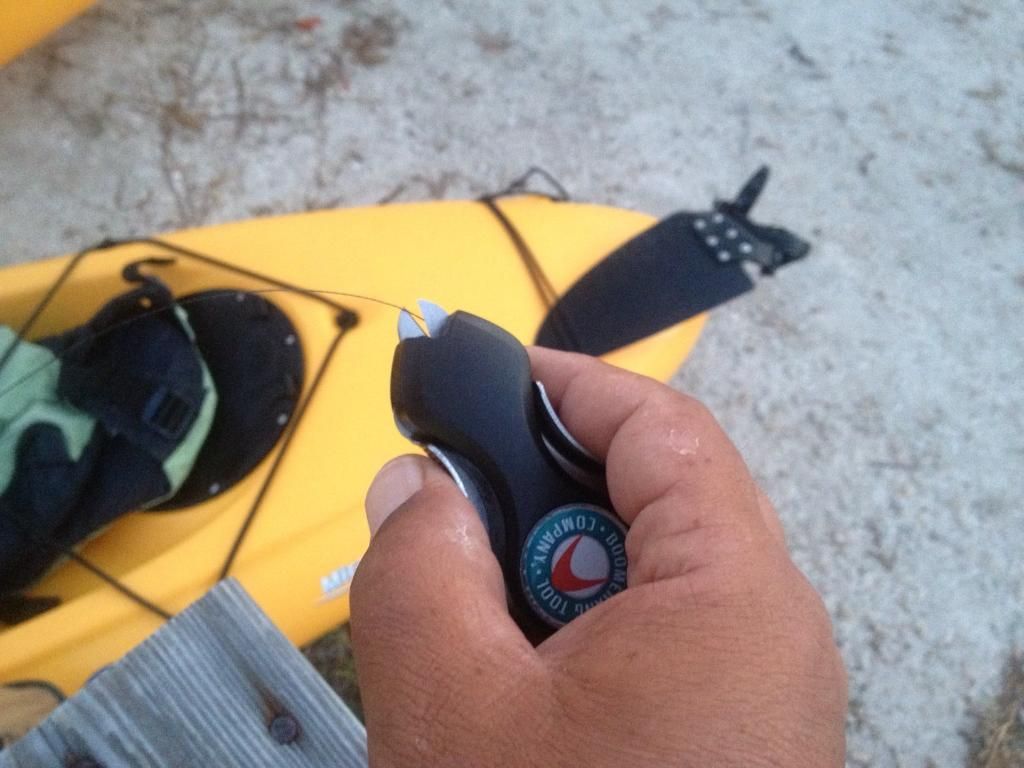 The Boomerang Snip is small. That's a really good thing for kayakers. It also doesn't have long sharp blades like scissors. It has an ergonomic design for easy one-handed operation. the two small blades protruding from the end will cut through braided line up to 50lbs! I don't mean it hacks through it, it cuts clean through quickly. You squeeze the two sides of the handle to cut. The premium model also has an led light right at the blade for easy night use. The snip also has a retracting lanyard with ring to attach it to anything.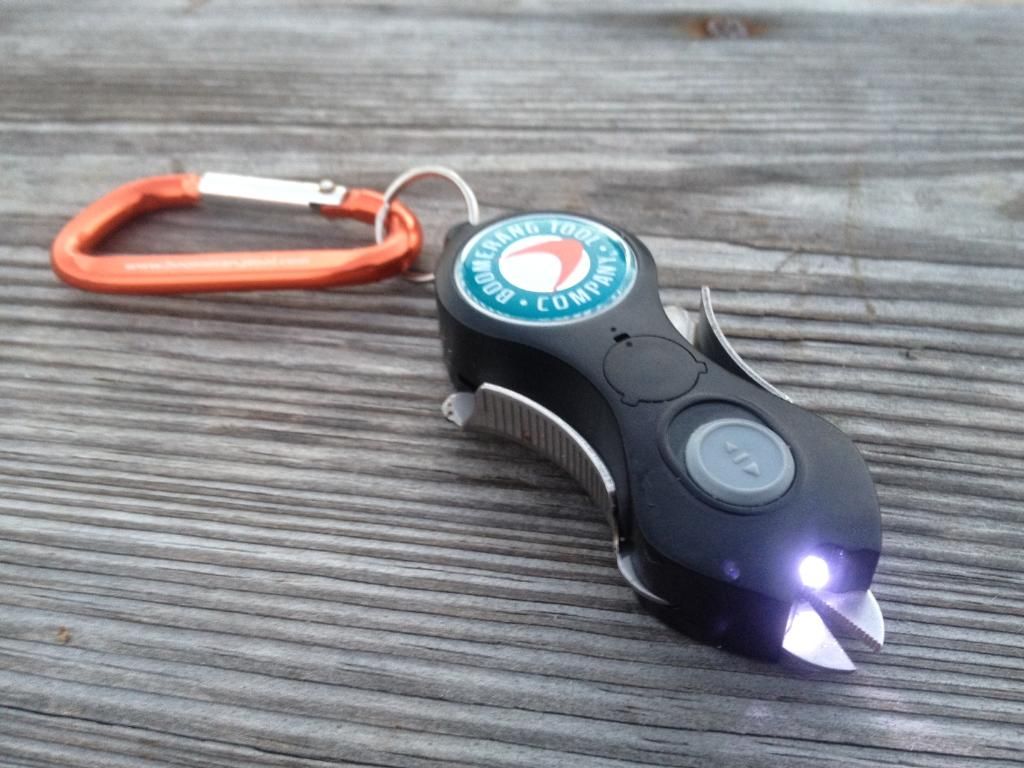 I used the regular model and the premium model and I went through a lot of line trimmings. I started with monofilament leader material from 20lb to 80lb test and started cutting. I made 100 cuts each on four different diameters of mono leader with both tools and they cut perfect every time. I then changed to braided line. I expected the smaller diameter line would get smashed between the blades and fail to cut. I used 15lb, 20lb, 40lb and 50lb Power Pro braided line and performed the same test. I made 100 cuts with each tool on each diameter line, and both snips cut the line perfectly each time.
The housing is made of plastic and feels pretty solid, so I threw it against a stucco wall several times. It didn't break. I then ran it over several times with my truck. That produced no cracks or breaks, and the snips still worked perfectly. I dunked them in saltwater and left them overnight without rinsing them off. This produced a very small spot of surface rust, but the cutting blades still worked and showed no signs of rust.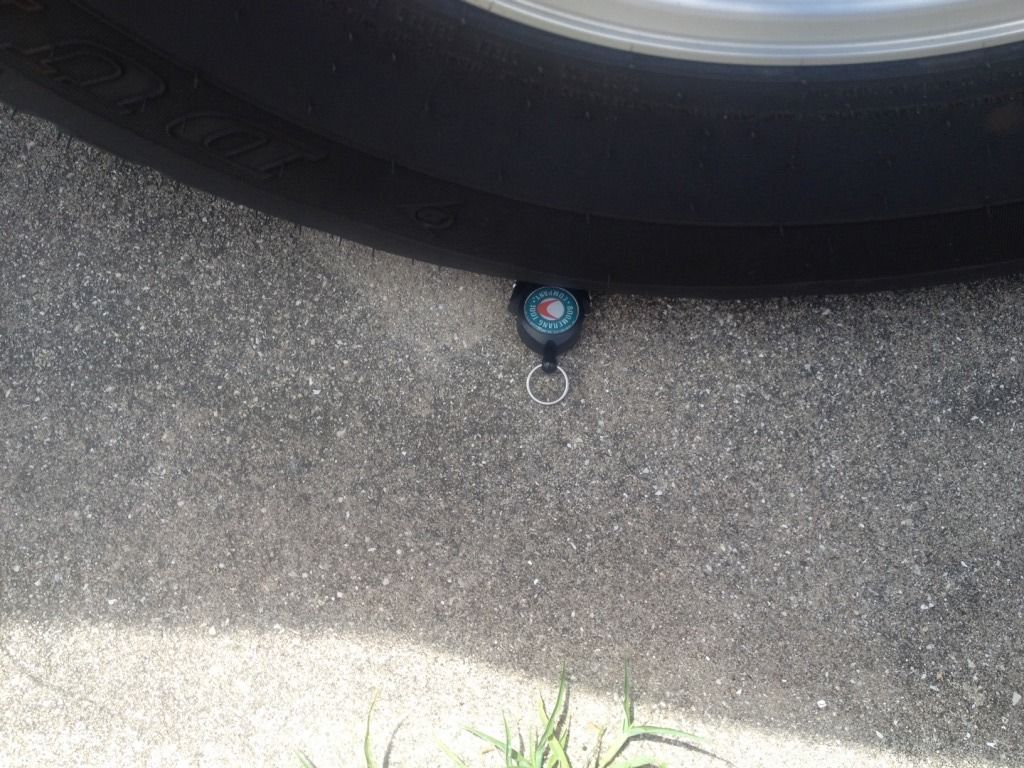 I was really impressed by this little tool by the end of testing and I now carry it as part of my tool kit and tacklebox. They are available at www.boomerangtool.com and at an increasing number of tackle retailers. I found some in Key West last time I was there and was informed by my local tackle shop that they have an order in. Based on what I have seen, I think these will be the last line cutters I will ever have to buy.