With the daylight quickly fading, I launched at the little beach just on the north side of the New Pass Bridge. On the way to the flats, I tossed a paddletail to a little mangrove island I was passing. Suddenly my drag was screaming and I was being towed, PA 12 and all, into the mangroves. After a few tense moments I was able to wrestle a fat snook from the branches.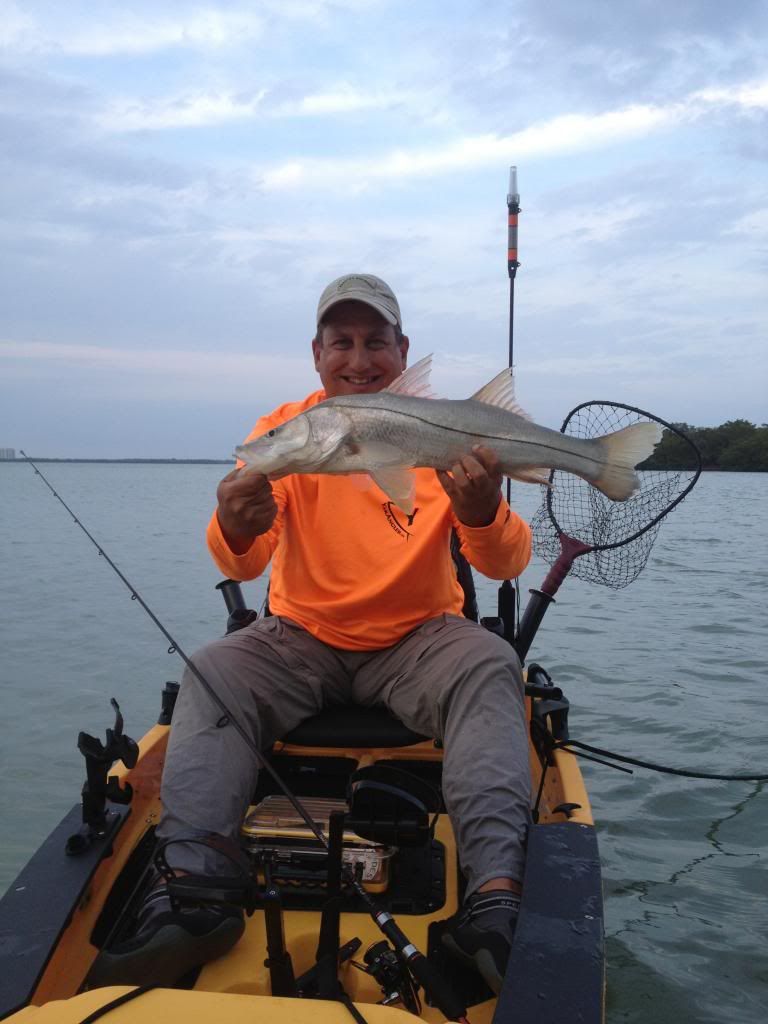 As darkness fell, Jeff arrived. We began working a mangrove line in the dark and it wasn't long before Ryan scored the red he was hunting. His slam completed he kicked back, relaxed and let me get a shot at the fish.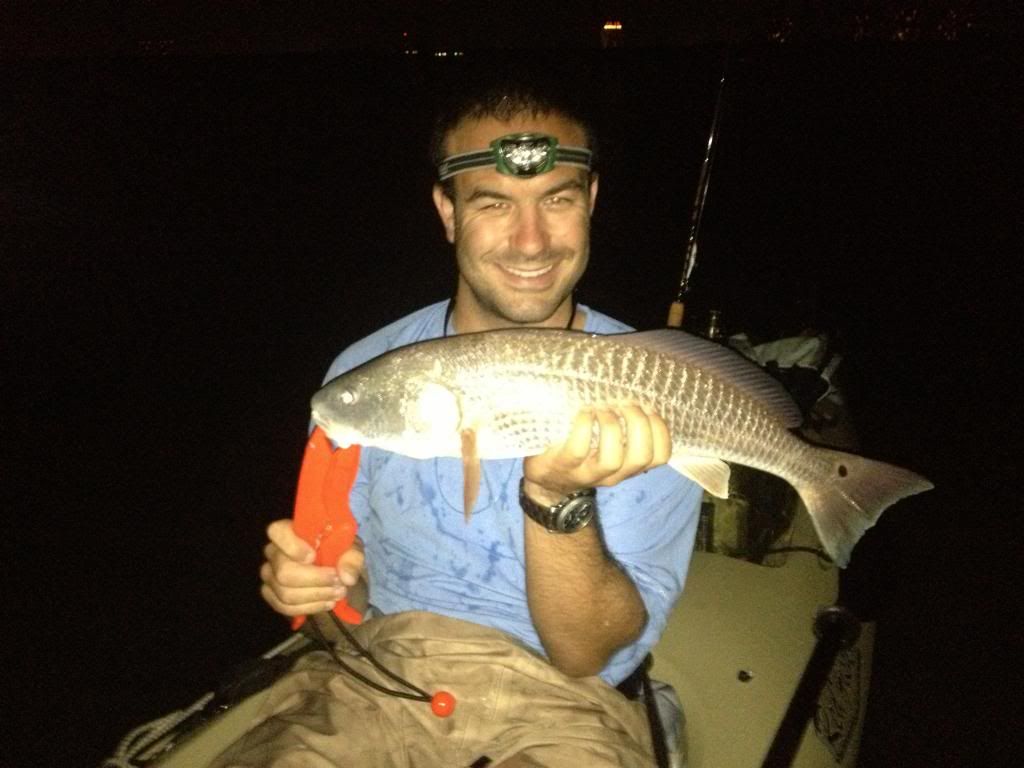 A few minutes later, my drag was running again. The fish took my line up and down the mangroves and under the yak. Eventually, I was able to wear him down and landed a pretty decent redfish. After a few more snook, I started to head in. After only a couple hours of night fishing, we all had fish. It was time well spent.