Everyone there had a story. Some traveled from Maine, some were there for a day or even the week but most were there to see old friends and meet new ones. My story started on Thursday with a 6 hour ride that should have been 4 with Jim VanPelt and Joe Jones. Rain, traffic and Jim's inability to drive over 50mph hampered our time. We arrived at Kars Park to a lull in the rain and to a pleasant surprise. Capt Pat Horrigan saved us a couple of spots under the roof at "tent row". We were able to set up camp and stay dry next to the Kentucky Mafia.
The next morning I was up at 3am. After making coffee, I began waking up the others for fishing and by 7am (yes it took that long) we were on the water. We tooled around the flats just off the park for a while. Joe caught several trout and I caught an even dozen. The wind picked up quite a bit, forcing us back to shore. Once back at camp, the wind stopped and it became a beautiful day. Later that day Esteban Gutierrez and Steve Bowling joined us. Doug Rose also came by and camped with us. We had our own little city growing. Later that evening, Shawn Neurath and Derick Burgos and their families joined our camp along with Otis Coblentz and Kim.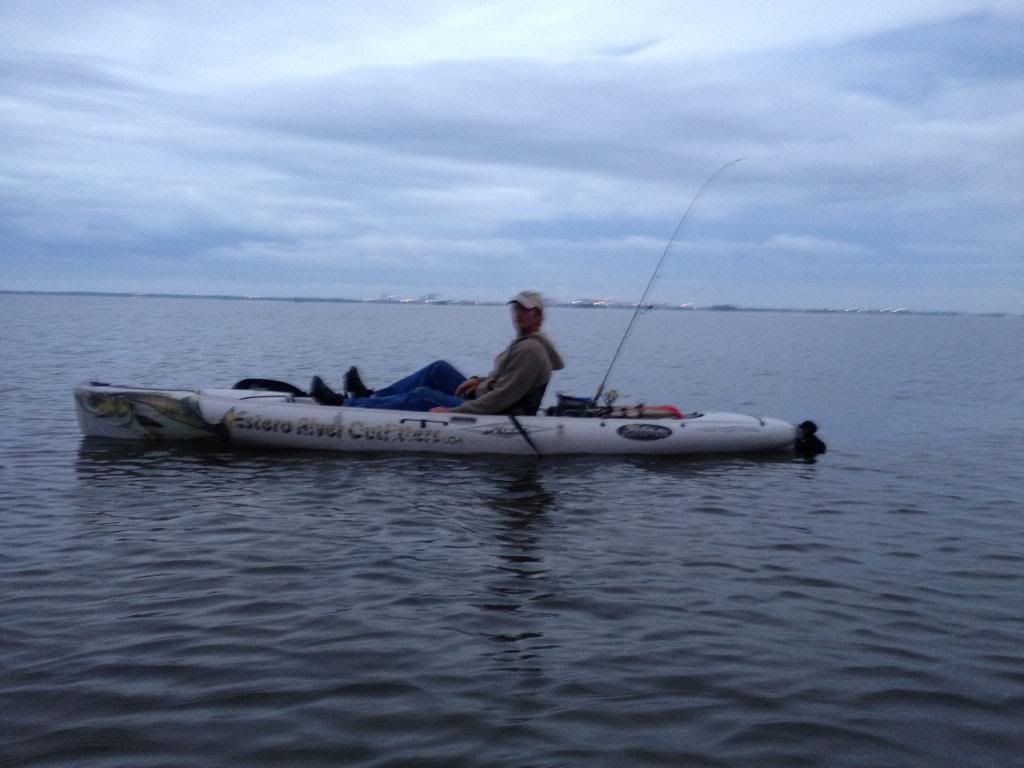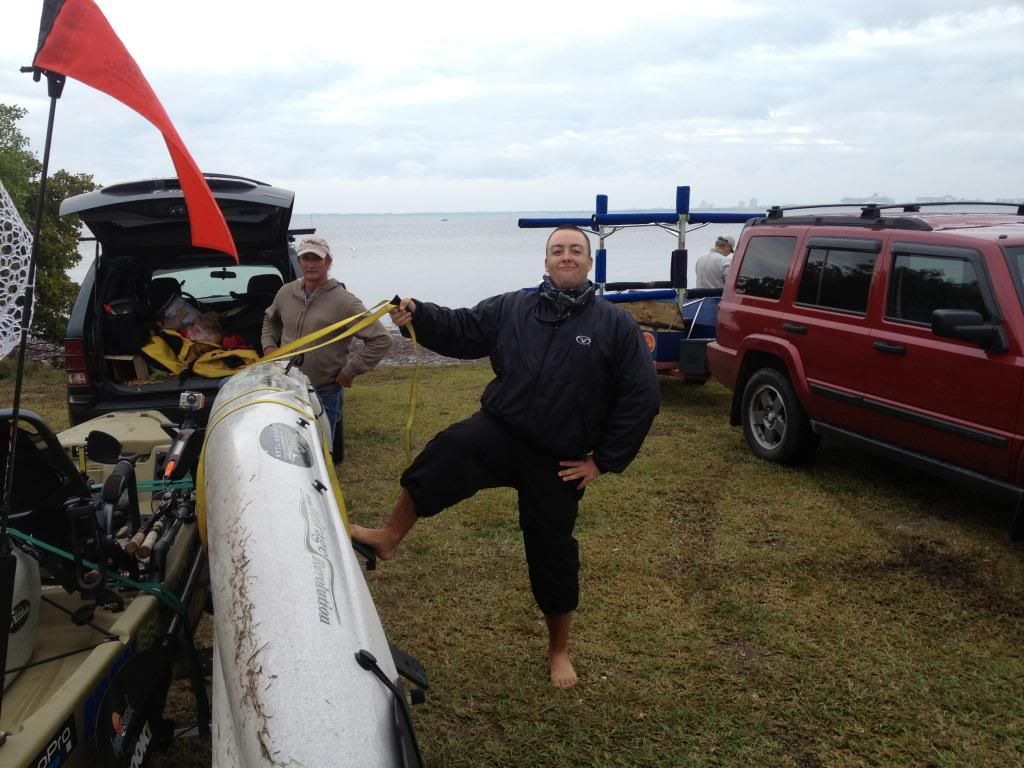 Saturday morning came and the weather looked fantastic. It was supposed to deteriorate by noon so I was staying at camp. Sam Hudson from Saltwater Sportsman Magazine came by and Jim and Sam went fishing, scoring some nice redfish. Josh Fisher was there as well and fished with Esteban and Steve. Esteban hooked a nice black drum in the lagoon. By noon, the wind had picked up to about 10,000mph and the temperature began to fall. It was forecasted to hover around freezing that night so we made the tactical decision to pack up camp and head back after the evening's festivities.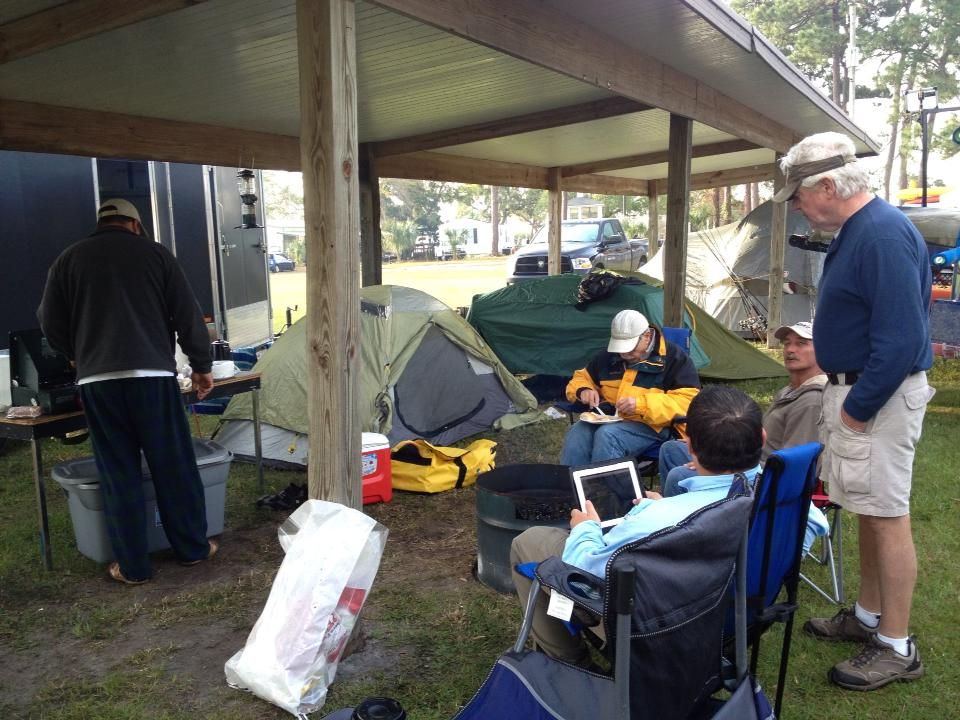 The dinner catered by Sonny's was great. After that was the raffle. Chuck Levi had scored some great swag and it seemed everyone won something (except Joe Jones!). At the end, Woody Calloway stole the show. He played the entire crowd "rock, paper, scissors" for a Native kayak. It was great fun watching people drop out and fewer and fewer people hanging on. In the end, there were two people up on stage and as Woody said "Ro-sham-bo", only one winner emerged. Brandon Griffis, my friend from Jacksonville won! It was a great show, but with all things it had to end.
Driving back only took 4 hours because I was driving. On the way I reflected on seeing many old friends and all the new friends I had met. What a great time! Another great Boondoggle was done and I am already looking forward to the next!